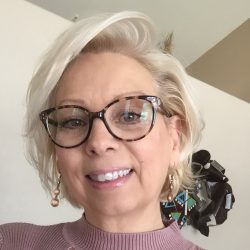 Tina Rae – Artist
My passion is to create and through my journey I've dabbled with many mediums.  I have found my interactive Photo Albums give joy to people which in return gives me joy.  I feel I have now found my calling.
Tina
What Customers Are Saying
Dear Tina, I can't find the words to express my gratitude for the album. It's a fabulous way for me to begin this next step on my journey. It's also a work of great beauty that will serve as a reminder & catalyst for continued creativity.
Tina, I can't thank you enough for your special handmade photo album. It's truly amazing and totally my style. Retro-Industrial. Thanks for being a part of my 50th B-Day party.
I own 2 books already and have commissioned a 3rd. One I gave to my daughter who absolutely adored it and one is a baby book being sent to another daughter who has a newborn. I'm so looking forward to getting the birthday book I've commissioned from Tina to give to my husband for his 70th Birthday!